Art + Daffodils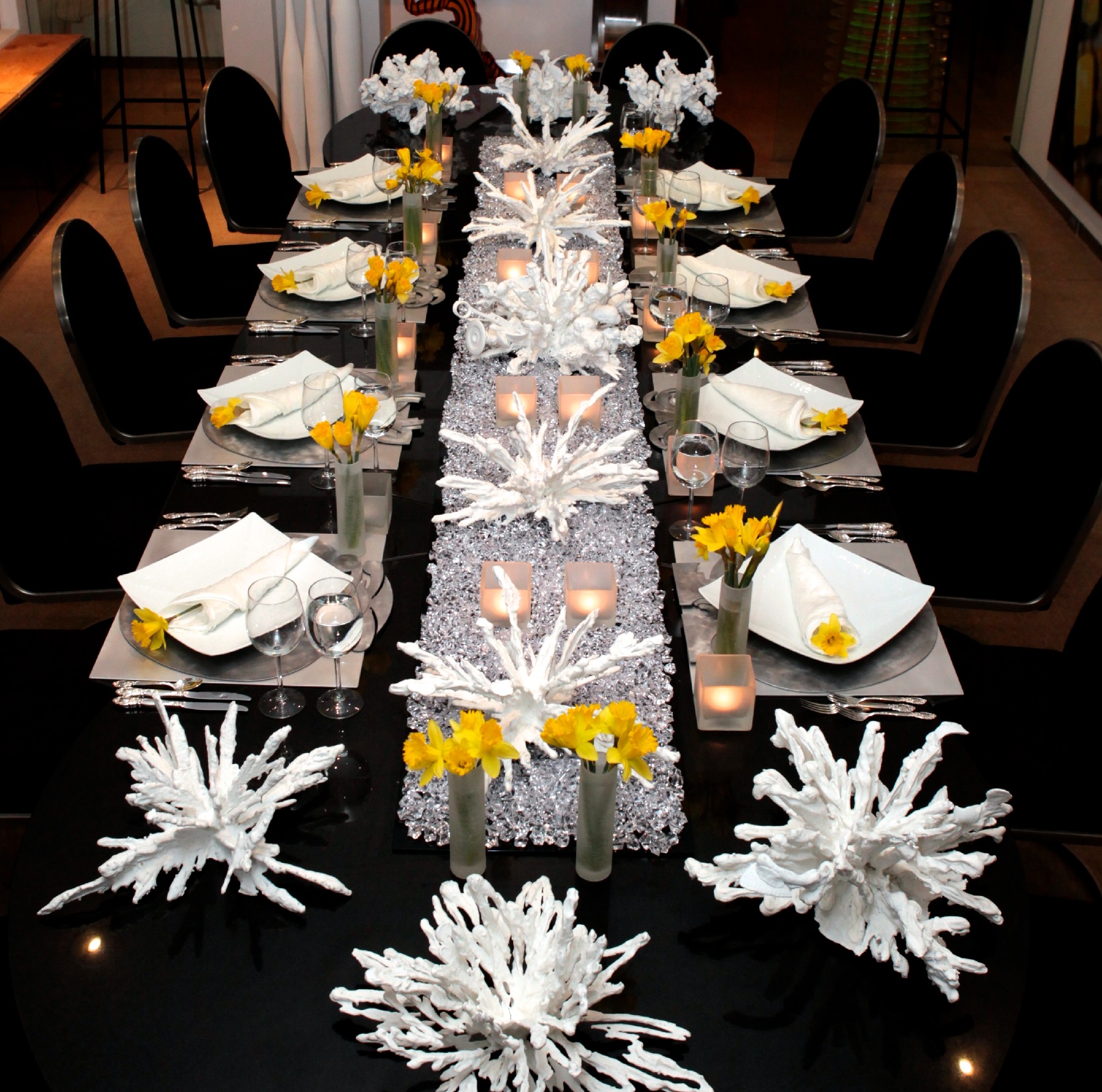 TABLESCAPE | Art + Daffodils
The friendly bright yellow daffodils are the announcement that spring is here. They are a beautiful cheerful sign that Spring has arrived. They are the first to bloom out of the ground giving us the sign of welcoming the spring. I will never forget my experience in Nantucket when I was there for my Birthday trip some years ago, where the only memory I left with were the daffodils.
When you are having family and friends over for dinner, there is nothing more welcoming than an inviting and happy tablescape.
Here for my tablescape I have included Simon Ouwerkerk sculptures and candles on a spread of crystals and the beautiful daffodils around and on each place setting adding visual joy to the moment and memorable experience to the evening.